Why Alabama Is the New Hot Place to Retire To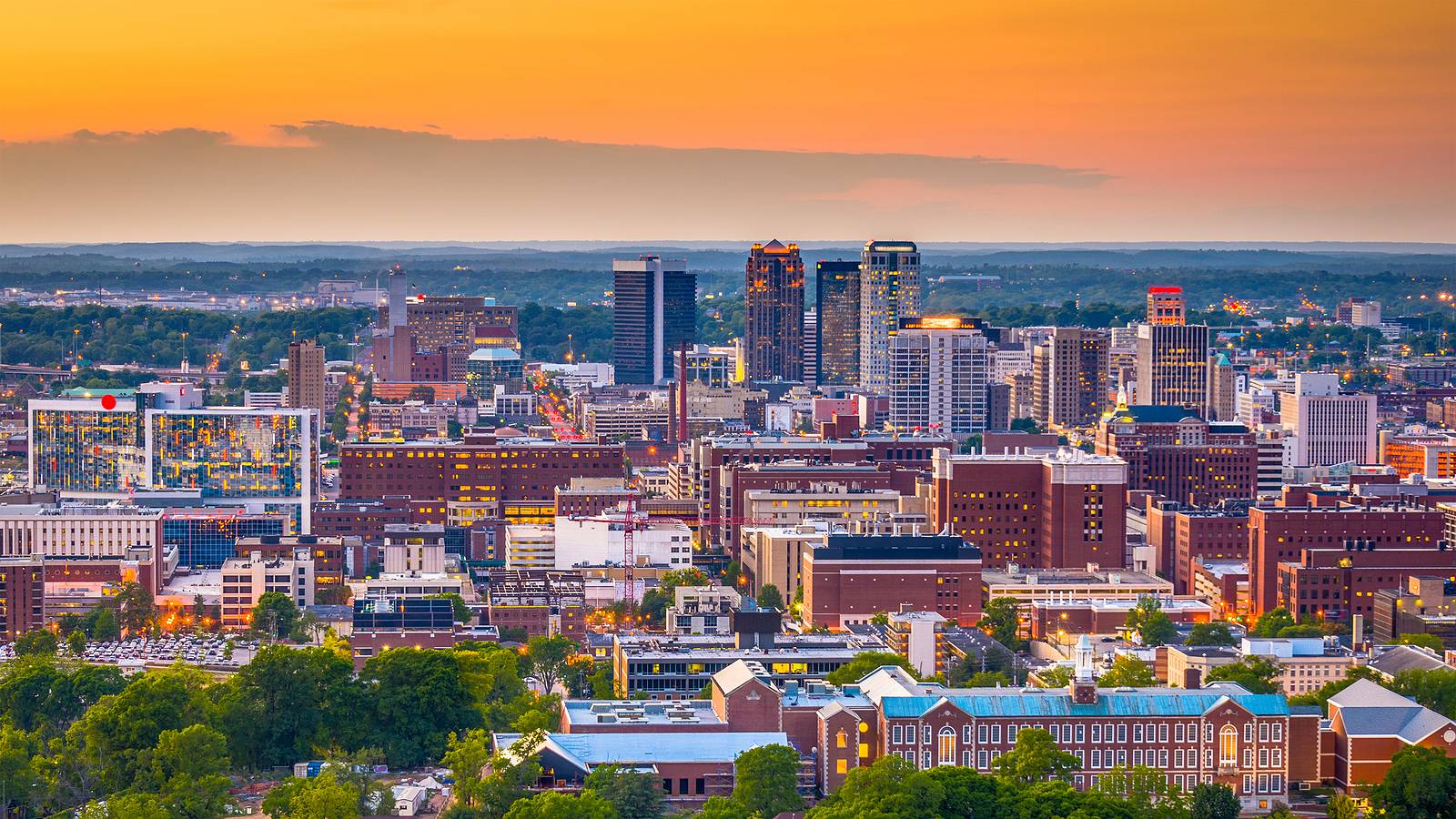 Why Alabama Is the New Hot Place to Retire To
Alabama — the "Heart of Dixie"
One of the best places to retire in the USA, did you know Alabama is known as the "Heart of Dixie" because it's in the very middle of the states in the Deep South? This nickname started when Louisiana printed bank notes with the word "Dix," in the center: French for "ten." Here are 10 more things you probably didn't know about Alabama:
1. Alabama was the first state to declare Christmas a legal holiday, back in 1836.
2. America's first Mardi Gras celebration took place in Mobile in 1703. The city still hosts a large Mardi Gras carnival with parades and parties — and MoonPie throwing! Mobile rings in the new year by lighting a 12-foot-tall, 600-lb. MoonPie.
3. Birmingham is an incredibly scenic city, filled with great spots for selfies with the grandkids. Check out the top Instagram-worthy spots here.
4. Windshield wipers were invented by Alabaman Mary Anderson in 1903. She patented her car-cleaning window device but never sold the idea.
5. Many jazz, blues and R&B legends were born in Alabama, including Dinah Washington, who sang, "What a Difference a Day Makes"; Percy Sledge, who sang, "When a Man Loves a Woman"; and Martha Reeves, who sang, "Dancing in the Street."
6. Decatur is filled with historic landmarks and parks, including a district with beautiful Victorian and pre-Civil War houses.
7. The "Hermit of Montrose" was a simple man who built a 14-foot round home under a large live oak tree in Fairhope. Visit to see his tiny abode and read his famous teachings.
8. President Franklin D. Roosevelt established a refuge for migratory birds in Decatur, named the Wheeler Wildlife Refuge, a 35,000-acre nature preserve.
9. In Magnolia Springs, the U.S. Postal Service delivers mail by boat.
10. The first rocket that sent astronauts to the moon — the Saturn V — was designed in Huntsville at NASA's Marshall Space Flight Center, where the Saturn V rocket was designed. The Flight Center holds one of the best collections of rockets and space travel memorabilia in the world. 
Alabama — Great for Retirees
USA Today ranks Alabama among the best places to retire because of its affordability. According to a recent article, you'll need less retirement savings to live there, as the cost of living is the third lowest in the country at 13.5% lower than the national average. Income taxes range from 2% to 5%, some of the lowest in the county, and the state is also tax-friendly toward seniors. It doesn't tax Social Security benefits and public or private pension income. Thanks to these tax-friendly benefits, it offers a retirement much like Florida's — warm weather, beaches, and plenty of leisure activities like golf — but at a lower cost. Alabama is also one of the best places to retire when it comes to health care costs. Kiplinger's Personal Finance reports that average health care costs for a retired couple in the Alabama area are almost $20,000 below the national average.
Top City to Live In: Birmingham
Ranked among the best places to retire in Alabama, Birmingham is a hidden gem. It's nestled in the foothills of the Appalachians, a two-hour drive from Atlanta, and four hours from Gulf of Mexico beaches. Birmingham became known as the Magic City because of the success and growth of its iron and steel industry. It's also known for its place in civil rights history. With a current population of around 5 million people, it's one of the larger cities in Alabama, so it has plenty to offer retirees. Yet it's still small enough that it's not crowded, and it retains an intimate, homegrown atmosphere.The mild winters (average temperatures 45 degrees) and humid summers (average temperatures 80 degrees) also make Birmingham an easy place to live year-round. Retirees who are outdoor enthusiasts will find plenty of natural wilderness to suit them, from hiking the trails in Red Mountain Park to exploring the hundreds of square miles of natural forests, mountains and rivers nearby.
Birmingham neighborhoods are thriving with independent cafes and restaurants run by young entrepreneurs, and locally owned businesses add to the lively downtown. There's a thriving art and culture scene too. The Sidewalk Film Festival attracts independent filmmakers and movie fans to Birmingham every year, and touring Broadway productions appear regularly at the Birmingham-Jefferson Convention Complex Concert Hall. Birmingham Zoo and McWane Science Center are popular family destinations.   
The Best of Birmingham Senior Living
With its low cost of living, great location and energizing culture, Birmingham is certainly one of the nation's best places to retire. It's a good option for seniors who want to enjoy their dream retirement lifestyle without breaking the bank. Explore the living options we offer at Galleria Woods, a premier Birmingham retirement community. We're located on 20 wooded acres in the prestigious Riverchase area, right by the Cahaba River. Choose Galleria Woods for a retirement close to neighborhood shops, restaurants and golf courses, and wonderful natural scenery and parks. Call today to schedule a tour of one of Birmingham's best-kept secrets: Galleria Woods at 205-390-6600.