Selfies With The Grandkids: The Top Instagram-Worthy Spots in Birmingham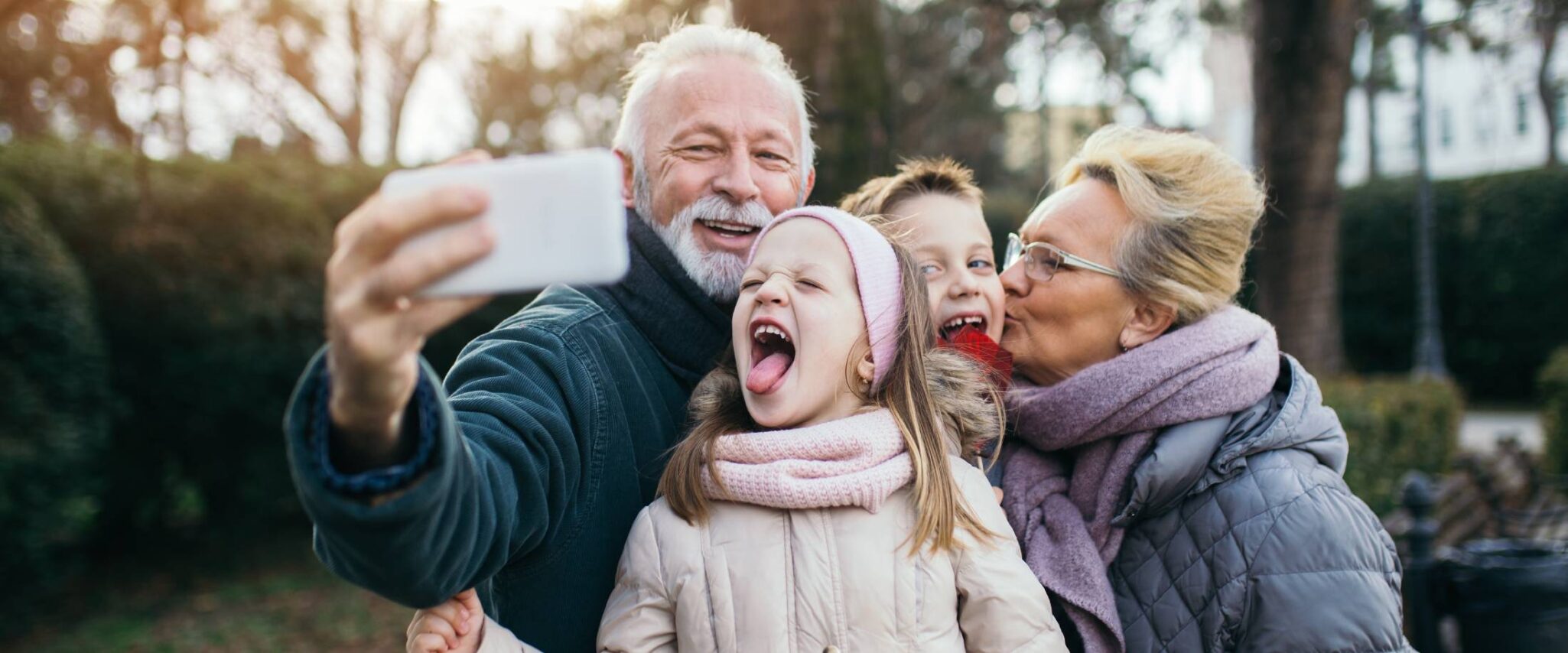 When you're out and about with friends and family Birmingham, AL, don't miss the chance to shoot a fun selfie or group photo to add to social media. There's no shortage of scenic Instagram spots with appeal; with some that are perfectly suited for a memorable grandkid moment. Along with familiar parks, gardens and parks, there's an ever-growing number of colorful street murals to be found in the metro area. Here's a list of our top fifteen favorite best places for selfies, with brief suggestions on what to photograph and how.
Top 15 Best Places for Selfies
Railroad Park
With its mix of nature, river and city skyline, it's an ideal spot for snaps of family frolic.1600 1st Avenue S., Birmingham, AL 35233
The Color Tunnel
An underground rainbow! Disable your flash for a moody effect. 1 14th Street S., Birmingham, AL 35203
Botanical Gardens
Use the red Tori gate in the Japanese gardens as a frame.2612 Lane Park Road, Birmingham, AL 35223
Museum of Art
Outdoor sculptures are fun places to pose for kids young and old.2000 Reverend Abraham Woods Jr. Boulevard, Birmingham, AL 35203
Storyteller Fountain
Capture the water splashes in the sunshine as the grandkids play.20th Street S., Birmingham, AL 35205
Alabama Theatre
Day or night, its historic marquee will add wow-factor to your selfies.1817 3rd Avenue N., Birmingham, AL 35203
Magic City Sign
Before you stroll the Rotary Trail, start right here with a magical photo.2098 1st Avenue S., Birmingham, AL 35223
"Nice to Have You"
This is among the best Instagram spots for your out-of-town visitors. 112 Richard Arrington Jr. Boulevard N., Birmingham, AL
Sloss Furnaces
The maze of historic machinery gives your photos a vintage feel.20 32nd St. North, Birmingham, AL 35222
Vulcan Statue
Why not try a cheeky pose next to the statue of Vulcan, god of fire?   1701 Valley View Drive, Birmingham, AL 35209
Robot and Monkeys
Your little monkeys will get a kick out of posing by this mural.Morris Avenue, Downtown Birmingham Historic District
What You Do Matters
Teenage grandchildren will appreciate this mural's message. Sozo Trading Company, 4 41st St. S., Birmingham, AL, 35222
Wings of Avondale
With wings their height, even your naughtiest grandchild can be an angel!4105 Fourth Ave. S, Birmingham, AL, 35222
The Old Mill
A lovely spot for a photo-op with lush greenery and historic buildings.2780 Mountain Brook Parkway, Birmingham, AL, 35223
Abrams-Engel Institute for the Visual Arts
Use the colorful exhibitions as background for an Instagram color grid.1221 10th Avenue S, Birmingham, AL, 35205
Of course, the best place for selfies is right next to your special friend, beloved family member or sweet grandchild. After a busy day of sight-seeing and snapping photos, come home to Galleria Woods. Your friends and family are always welcome to join you for a restaurant-style meal in the dining room, and after dessert, to stroll in the courtyard or settle into the fireside living room. As you share the best moments of the day, and scroll through Instagram and Facebook, you'll be in a good place.
Learn more about Galleria Woods, a life care community on 20 wooded acres in Birmingham's prestigious Riverchase area. Call 205.277.6915.