Is Life Care in Senior Living a Good Investment?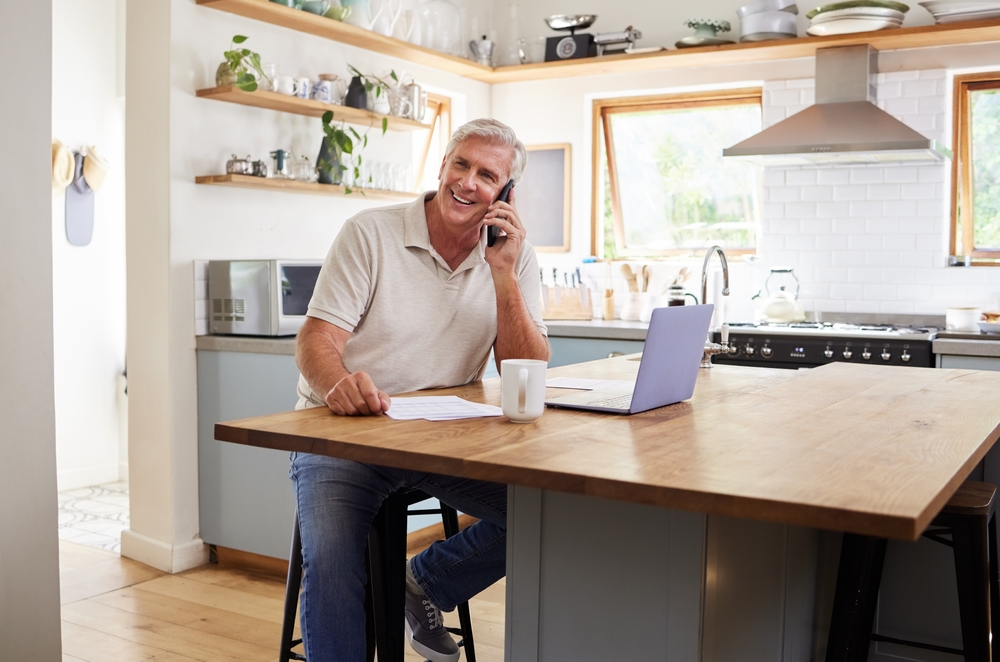 If you've been exploring senior living options, you've probably encountered a mind-boggling array of unfamiliar terms as you try to determine which choice makes the most financial sense. Depending on how much research you've done, you may have learned about Life Care and entrance fees, and find yourself wondering if Life Care is worth it? While everyone's circumstances are different, for many seniors, the answer is yes. Here's why:
You'll Be Living in a Life Plan Community
Life Care is a type of contract that's offered only in Life Plan Communities, sometimes called continuing care retirement communities (CCRCs). Residents enjoy the full gamut of perks and amenities, including maintenance-free living, multiple dining venues, wellness activities, and a lively social life. What's more, Life Plan Communities offer a continuum of care, so residents know that if their health needs change, they'll have access to the care they need on the same campus. Although not all Life Plan Communities offer the same levels of care,  the continuum you're most likely to find includes  assisted living, rehabilitation and skilled nursing.
Having this on-site continuum of care eliminates the need for a disruptive move if needs change suddenly. It also ensures that spouses can remain on the same campus even if one person  experiences a health challenge and requires a different level of care.
You're Locking in Predictable Fees
While all Life Plan Communities offer a continuum of care, only some Life Plan Communities offer Life Care contracts. These are considered the gold standard in senior living because they offer care for life. With a Life Care contract, you pay a one-time entrance fee and a monthly service fee, assured that, if your health needs change, you'll receive all the care you need on the same campus without a significant increase in your monthly fee. It gives you the security of knowing that you can transition seamlessly between levels of care, in a community where you feel at home, at a price that holds no unexpected surprises.
Entrance Fees Can Save You Money in the Long Run
You may hesitate at the prospect of paying a large upfront sum to secure your place in a senior living community. But the entrance fee required by a Life Care contract can be a financially savvy choice, for several reasons:
        There's a good chance you'll eventually need long-term care. According to the U.S. Department of Health and Human Services, older adults have a 70% chance of eventually needing some kind of long-term support. And the average length of time they'll need such care is three years.
        Protection from the rising cost of health care. With health care costs continuing to increase, locking in a predictable cost for long-term care means you'll pay less than the market rate if and when you need to access that care.
        Entrance fees are often affordable for homeowners. The entrance fee is typically based on the average price of homes in the area, so homeowners are able to use the proceeds from the sale of their home to cover the entrance fee.
        Entrance fees may be partially refundable. Depending on the details of the Life Care contract, a portion of your entrance fee may be refunded to you or your estate, preserving your assets for your heirs.
You Benefit by Moving in While Healthy
Life Care contracts are only offered to active older adults who are healthy enough to move into independent living. In addition to granting you all the benefits of Life Care, moving to a senior living community when you're active and healthy offers other rewards, too. You'll be able to take full advantage of the many amenities and services — enjoying the pool, putting green, walking trails, and other perks of the community you choose. You'll also benefit from the holistic wellness opportunities in a Life Plan Community. As one longitudinal study has found, residents of Life Plan Communities have healthier behaviors than older adults who live in the broader community; they also tend to report greater emotional, social, physical, intellectual and vocational wellness.
Care for Life at Galleria Woods
At Galleria Woods, with our lovely setting, vibrant lifestyle and exceptional health care services, you'll find that Life Care is decidedly worth the investment. Comfortable independent living garden homes and apartments nestle on 20 wooded acres, offering a serene setting in which to enjoy your favorite activities, while providing proximity to the dynamic cultural scene in Birmingham. And should a health change occur, you'll have access to our continuum of care, which includes on-site assisted living, skilled nursing and rehabilitation. Contact us to find out more about Life Care or to schedule a visit.