Everything You Need to Know About Senior Living Contracts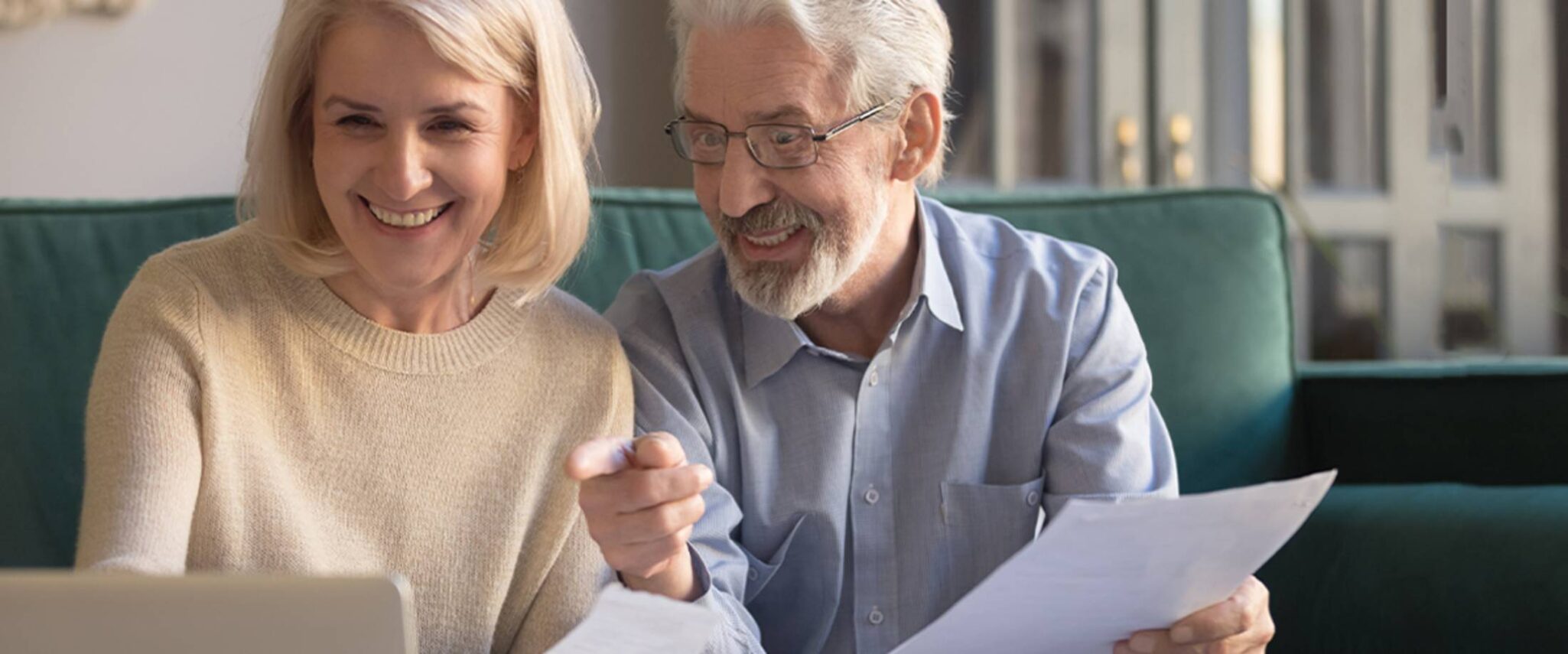 When beginning to explore senior living communities, you'll undoubtedly run into many questions. To help you find a community where you feel comfortable, supported and inspired to engage in the culture, it's helpful to first understand the basic landscape of community contracts, including the Life Care contract.
How a Life Plan Community Works
Most people who choose a Life Plan Community (also known as a continuing care retirement community or CCRC) are healthy, active seniors who move into the independent living area of the community. They pay a one-time entrance fee  (or entrance payment to secure their residence and access to health care they may one day need, as well as a monthly fee that covers services and amenities, including dining. If they ever need higher levels of care (such as assisted living, memory care, skilled nursing or rehabilitation), they can either receive some care services in their independent living residence, or they can move to another part of the campus where they can receive specialized accommodations and services. Long-term care is almost always offered on-site, but in certain cases it may be offered in a nearby location.
Life Plan Community/CCRC Contract
Many communities that offer a full continuum of care offer multiple contract options, and there are distinct differences among those options. While a knowledgeable sales counselor can explain the details of each, here are the basic facts about Type A, Type B and Type C contracts:
Type A — Life Care. Life Care is the most comprehensive senior living contract available. To qualify for a Life Care contract, communities often require that residents pass a health evaluation given by a third-party physician. This way, a resident can prove they're healthy enough to move into independent living and enjoy the amenities and premium services before possibly moving to higher levels of care.
If they do ever need this, they'll have priority access to higher levels of short-term and long-term senior health care, and their monthly fee will change very little or not at all, no matter how much care they need.
Type A contracts typically require the largest entrance payment of the three types of contracts; however, they also provide financial security from fluctuating market rates for long-term health care, which can offer substantial savings over time.
Type B — Modified Plan. Type B contracts require smaller entrance payments than Type A contracts, but health care is handled differently. Higher levels of senior care are handled one of two ways. One option includes a limited number of complimentary days of higher levels of care. The other option includes a slight discount on ongoing health care.
Type C — Fee-for-Service. A Type C contract requires the lowest entrance payment of the three types of contracts, but any long-term care will be charged at market rates if/when the resident needs added support. If a resident needs short-term care, they must pay for the added expenses in addition to the monthly fee for their independent living residence.
Rental Contract. A rental contract doesn't require a significant entrance payment. A resident who signs the lease will pay some sort of security deposit or community fee in addition to the monthly rental payment. Rental contracts usually include some community amenities and day-to-day services in the monthly fee, but don't offer any equity protection or priority access to higher levels of health care. Seniors may want to choose a rental contract if a larger entrance fee is out of reach or if they think they may move again in the future.
Contract Refundability
All Life Plan Communities/CCRCs offer a partial or full refund of the entrance fee. This is true of Galleria Woods, where a portion of the entrance fee is refundable to the resident or their estate. There are typically two ways this can be handled:
Return-of-Capital® Plan. This plan provides smart asset protection and preserves the resident's legacy for their heirs. The resident pays a larger entrance fee, but a significant portion of that payment (the exact percentage will vary depending on the contract) will be refunded to the resident or their estate when they leave. In many communities, the residence must be reoccupied before the refund is given.
Traditional Plan. This requires a smaller entrance payment than the Return-of-Capital Plan, but the funds amortize over time until eventually there is no return of capital.
Contract Value and Affordability
Your sense of confidence in your community will be bolstered by a concrete understanding of future expenses, the kind of future health care included in your agreement, and the extent to which your assets are secured. Many communities will offer a choice of contracts, so you can select the option that fits your budget.At Galleria Woods, we offer the top-of-the-line Life Care contract, a way to pay for long-term care expenses that makes them more predictable and protects against the constantly rising cost of health care. We also offer pricing and cost control choices so you can customize your senior living expenses. These include the Flex Your Future program, which allows you to select your residence and move in with less out of pocket, paying the remainder of your entrance fee on a flexible, tailored timeline.
As you explore your senior living options, consider your budget, your likely health care needs, and the peace of mind you might feel having a plan in place for your future. If you're looking for a Life Plan Community in Birmingham, Alabama, Galleria Woods offers a vivacious culture and high-quality health care. If you'd like to know more about our Life Care contract or how you can customize your costs with our Flex Your Future program, reach out to us. We'd be happy to tell you more.