How to Pay for Assisted Living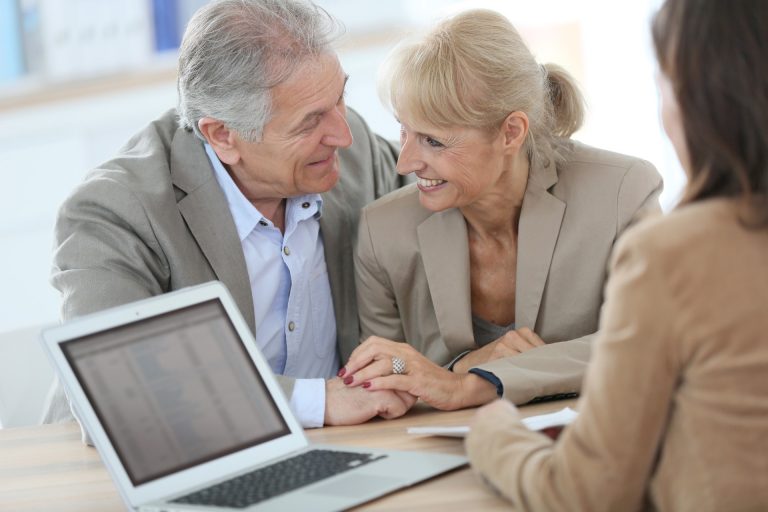 Assisted living facilities help older adult residents with their activities of daily living; provide nutritious daily meals; and offer services, activities and amenities that give residents purpose and joy.
Figuring out how to pay for assisted living, however, may bring serious sticker shock to some. In fact, the costs of assisted living can completely overwhelm both the senior's and their family's personal savings accounts. In 2020, the average monthly cost of assisted living in Birmingham, AL, was $3,156 — that's $16,272 annually. Typically, traditional health insurance will not cover the costs for assisted living care.
Most families cover the costs of assisted living through private funds, which are usually a combination of Social Security benefits, pension payments, and savings and retirement accounts. There are also some financial tools, veterans retirement benefits, and government programs that can help defray assisted living costs.
7 options to pay for assisted living costs
Long-term care insurance

— 

Long-term care

refers to a host of services that aren't covered by regular health insurance. This includes assistance with those activities of daily living, like bathing, dressing, or getting in and out of bed. Typically, people buy

long-term care insurance

both to protect savings and to give themselves more choices in their care. The rates you pay for

long-term care insurance

depend on many factors, including your age, gender, health, marital status, and the amount of coverage you buy.

Veterans retirement benefits

— There are two

veterans retirement benefits

designed to help honorably discharged veterans receive care: Aid & Attendance, and Housebound Allowance benefits.

If you're 65 or older and already receive a pension from the Department of Veterans Affairs, or VA, you may be eligible for the Aid & Attendance benefit. This tax-free benefit provides monthly payments added to the amount of your monthly VA pension; money can be used to pay for in-home care or an

assisted living community

.

If you receive a VA pension and can't leave your home without assistance, you may be eligible for the Housebound Allowance benefits. The money can be used for in-home care and care in an

assisted living community

. However, you can't receive both the Aid & Attendance and Housebound Allowance benefits at the same time.

Annuities

— An

annuity is a long-term agreement you enter into with an insurance company. You agree to put up the funds and leave them to accumulate in the annuity until the time comes that you elect to receive a guaranteed income that you can't outlive. The i

nsurance company agrees that the funds you deposit will be safe. The insurance company is obligated to credit at least a minimum amount of interest to the funds, and assume the risk that once you choose to start receiving income, your payments will last as long as you live.

Profits from the sale of your home

— With the price of homes skyrocketing nationwide (some estimates predict home prices will increase 11% in 2022), you may be able to use the money from your home to cover

your assisted living costs

. In fact, there may be no better time to sell your home because it's expected to be a seller's market for the foreseeable future.

Medicaid

— You can get help

paying for assisted living

through Medicaid, which is the federal and state health insurance program for those with low incomes. But Medicaid kicks in only after you've exhausted most of your savings. Don't expect Medicare to come to your rescue for

assisted living

; it only covers short-term nursing home stays or home health care when you require skilled nursing or rehab only.

Reverse mortgages

— If you're 62 or older and need money to

pay for assisted living

expenses, you may consider a reverse mortgage. It allows you to convert part of the equity in your home into cash without having to sell your home or pay additional monthly bills. But be warned: A reverse mortgage can use up the equity in your home, which means fewer assets for you and your heirs. 

Private savings

— Money in retirement accounts, like a pension, a 401(k), or a traditional or Roth IRA, can be cashed in to pay for assisted living. Some people may have stocks or bonds, which can also be sold to generate funds to pay for care. However, 2019 research by the Federal Reserve found that Americans over 65 had saved just $65,000 for retirement. So quite often, families of the older adult end up paying for much of the cost for care.
Consider a Life Plan Community like Galleria Woods
Galleria Woods is a Life Plan Community, which is a type of community that offers independent living, along with higher levels of care, on its senior living  campus. We also offer what's known as a Type A Life Care Contract, known as the most comprehensive senior living contract you can find. Essentially, if you do need higher levels of care, like assisted living, you have  priority access to higher levels of care, for life, at predictable lower-than-market-rate costs.
This may sound complicated, but once you speak to one of our senior living counselors, you may find a Life Plan Community like ours is the smartest way to plan for assisted living expenses.
We'd like to explain why you may greatly benefit from choosing a Life Care contract at a Life Plan Community like ours. If you'd like to learn more about independent living and our full continuum of care, which includes assisted living, at Galleria Woods, simply contact us.