What Is Assisted Living Like?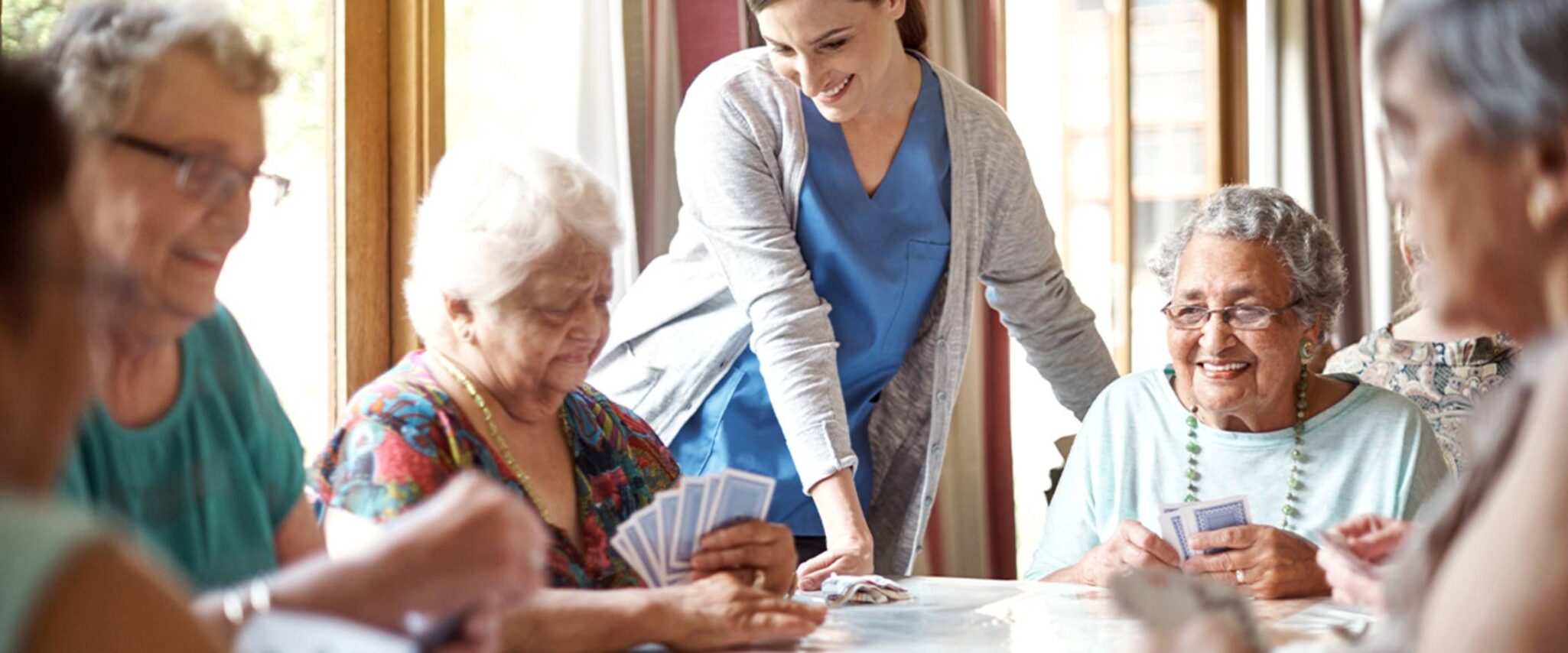 What Your Day Looks Like in Assisted Living
Assisted living is designed to provide support with activities of daily living so that you can go about your day as independently as possible. But what does that look like for residents of assisted living facilities? Here's a day-in-the-life look at what assisted living is like here at Galleria Woods.
Mornings
You wake up at your usual time, ready to take on the day. Your trained aide helps you finish getting dressed and makes sure your favorite necklace is clasped, then checks to see if your medications need refilling. You head down to our bistro to meet some friends for coffee and a fun chat.
On some days after coffee, you go to your art class to keep working on the watercolor painting you've been doing – and it's looking pretty good. Then you run into friends at the library and decide what the book club's next book should be.
Other mornings mean meeting fellow residents in the lobby to take the shuttle to do some shopping or go on a fun daytrip to the botanical gardens or a baseball game. If you need a little help navigating stairs, someone's there with a helping hand to help you do so safely.
Afternoons
Several times a week, your aide helps you change clothes after a tasty lunch in the dining room, so you can either go for a swim in the heated outdoor pool or take a chair yoga class to improve your flexibility. You're a busy person, so other afternoons are filled with family visits, working in your garden, or beating your neighbors at bridge or poker in the game room. And when you come home, your residence has been cleaned and tidied.
Evenings
Perhaps after a delicious dinner there's a performance or interesting talk by a guest speaker to attend. Maybe you host a few friends for a little coffee and dessert. Or you simply relax and unwind with a good book or watch a favorite movie. Before you turn in, your aide helps you with a shower and getting dressed for bed. Then they remind you to take your medications and wish you a good night. You sleep well, knowing you've had a really good day – and another one is waiting for you tomorrow.
So what is assisted living like? Here, you get just the right amount of help at just the right time. Because you have a lot of living to do each day.
At Galleria Woods, you can join us right at the level of care you need, including assisted living. And because we're a Life Plan Community offering Life Care, you have the advantage of being able to seamlessly transition to the levels of care that you may need. Explore our assisted living services.