Take Our One-Bedroom Downsizing Boot Camp Challenge: Everything You Need to Do to Move from a House into a One-Bedroom Apartment in Less than a Month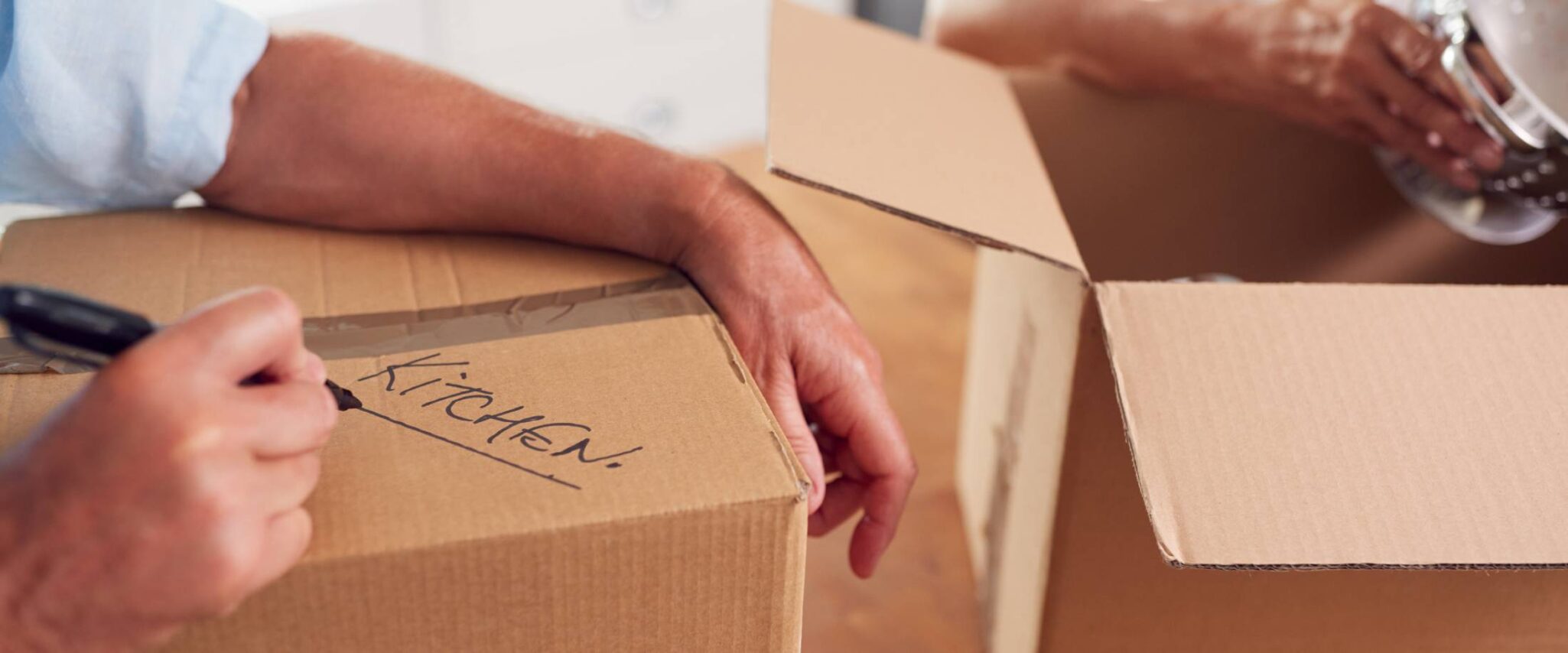 ARE YOU READY FOR THIS?
Destined for downsizing but dreading decluttering? What you need is a fail-safe plan to get organized, get going on tasks, and get it all done as fast as possible. We've created a decluttering boot camp with a strict timeline and clear goals. It will be intense. It will take every ounce of grit and determination you have. But you'll whip your house into shape in approximately four weeks and be ready for the next step in your retirement.
HOW TO DOWNSIZE: FIRST, GET ORGANIZED
1. Make a list of all the rooms in your house.
2. Create a calendar showing four weeks and allocate a full day for each room.
3. Complete one room at a time.
4. Aim to get all rooms and other areas decluttered within two weeks.
5. Spend the last two weeks packing.
6. Move into your new senior apartment.
DAILY DECLUTTERING BOOTCAMP
STEP ONE: DESIGNATE A DISCARD POINT
When you're figuring out how to declutter, you must first decide where you'll place discarded items. This can be challenging if you're already short of space, so you may have to get creative. But it allows you to concentrate on emptying your rooms. Remember: You're downsizing. You don't need more stuff; you need less. And you're less likely to come up with reasons to keep something if you detach from it. Collect all the clutter in bins in your garage, in boxes stored away in the basement, or anywhere else where it will be out of sight.
STEP TWO: CLEAR EVERYTHING OUT
And we mean everything. Move every single thing out of the room you're working on, even the items you want to keep. Take it out into the living room. Or out to the yard. If you're short on space, try going through the complete downsizing process we outline below for a room you don't use often, such as your garage or a storage room. Then use that room as the collection place for your discards.
STEP THREE: IDENTIFY ESSENTIALS
Now decide the most basic essentials you need in that room. For example, if you're working on your kitchen, choose one set of dishes and silverware, basic pans and necessary appliances. Get those items and put them back in your kitchen. Don't include anything that doesn't function in that room. For example, you may have artwork you hang in the kitchen, but don't include it as an essential item.
STEP FOUR: IDENTIFY BELOVEDS
When all your essentials are back in the room, you're ready for the next step. Look carefully at each remaining item that you didn't categorize as essential. Can you bear to live without it? If you truly love it and it gives you joy and happy memories, bring it back into the room.
STEP FIVE: REMOVE CLUTTER
Everything else that's left, no matter how useful or practical it might be, has no purpose in that room. Pick up everything and put it in your discard pile. Some of these items may be needed in other rooms, or you may decide to keep some of them anyway, but you can decide that later.
STEP SIX: REARRANGE THE ROOM
Now that your essential and beloved items are back and the clutter is gone, you can rearrange the room. Ask yourself if the room still feels crowded. Some of your "beloved" items you are keeping may need to be moved around or moved to a different room. If you're moving to a senior living community, this is also the point at which you refer to the floor plan of the residence you're downsizing to. Make sure your essential and beloved items will fit in your new space. When you're happy with the rearrangement, start on the next room.
CONTINUE TILL YOU'VE CLEARED ALL THE ROOMS
Continue the same process of downsizing by clearing out each room, identifying essential functional items, deciding what you can't live without, and dumping clutter in your discard pile for all the remaining rooms/areas in your house. Resist the urge to sneak items back from your discard pile. If you know other family members might stage a rescue, store the discards where they can't get to them.  Live with the results of your decluttering for the next two weeks, as you pack up your essential and beloved items and prepare for your move. During that time, you may realize you need certain essential items. You can retrieve them from your discard pile. But you aren't allowed to bring something back just because you miss it.
TIME TO SAY GOODBYE
Delay looking at your discard pile for as long as possible. The longer you leave it, the more clarity you'll have when you finally review it. In fact, when you do, you'll probably wonder why you have certain items in the first place. But you'll also find things you feel you should keep because they were expensive or still in good condition. Remember, if it doesn't add value to your life, you don't need it. Pass it on to someone else who'll appreciate it or use it.
How do you get rid of your discards? Give them to family and friends, donate them to charity, or sell them online. You could hold a garage sale or hire a stall at a swap meet. Include everything — you never know what people will buy! And then finally, dispose of what's left by throwing it away.
DITCH THE VACUUM CLEANER AND LAWN MOWER.
You won't need them at Galleria Woods. We take care of chores like housekeeping and yardwork, and our energizing community offers gourmet dining, fitness facilities, social activities and more as part of an energizing maintenance-free lifestyle. You know you're ready to move into independent living, so give us a call!