Post-Hospital Care: Home Health or Senior Living?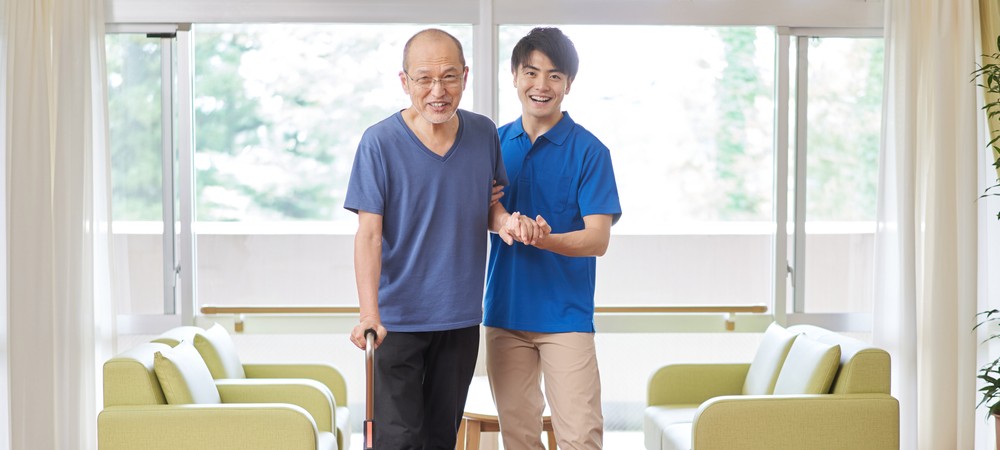 If your loved one will soon be discharged from the hospital after a health setback, surgery or injury, they're probably eagerly anticipating their return home. But for many, there's an important transition period between the stay in the hospital and full recovery. Post-hospital care is the bridge that can help seniors make this transition, but the question arises: Should that transition take place at home or in short-term rehabilitation in a senior living community? A look at what post-hospital care entails can help you decide which choice is best for your loved one.
What Is Post-Hospital Care?
During their hospital stay, your loved one has received the acute care they need to address their medical condition. After their release from the hospital, it's common to need post-acute care. Perhaps it's difficult for your loved one to dress themselves, prepare meals, or get to the bathroom unassisted. They may need rehabilitative services such as speech therapy, occupational therapy or physical therapy to recover function. Or they may need medical assistance with wound care or injections. What does this kind of support look like at home versus in short-term rehabilitation in a senior living community?
In-Home Post-Hospital Care
If your loved one returns home for post-hospital care, they'll likely treasure being in familiar surroundings. They can sleep in their own bed, sit on their own couch, watch their own TV supported by people they know and love. But to make the homecoming as comfortable as possible — and to make recovery as successful as possible — certain supports need to be in place. What if your loved one can't bend over to put on their socks, fill their dog's food bowl or load the dishwasher? Driving restrictions may make it difficult to get to the outpatient rehabilitation appointments that are so important for recovery. Mobility issues may make it challenging to navigate their home.
Your loved one's ability to make a full recovery at home depends on many factors, including their condition, their care needs, their personality, and the support available to them. If considering in-home recovery for your family member, keep in mind they're likely to need the following:
Help with activities of daily living (ADLs) such as dressing, bathing, grooming and going to the bathroom
Assistance with instrumental activities of daily living (IADLs) like housekeeping, medication management and meal preparation
Transportation to regular rehabilitation therapy sessions and follow-up medical appointments
The self-discipline to do their rehabilitation exercises at home on their own
In-home health services to assist with the medical aspects of their recovery, such as wound care
Home modifications to help them navigate steps, or the option to live on a single level until they recover mobility
Regular visits from friends and family, and a stockpile of games, books, magazines, movies and puzzles to keep them entertained, social and engaged during recovery.
Short-Term Rehabilitation
With short-term rehabilitation in a retirement community, everything your loved one needs for recovery is in place. Round-the-clock support with ADLs, housekeeping, laundry and daily meals are included. Rehabilitation services are on-site, so your loved one can easily access the therapeutic support they need to recover. A calendar full of social, recreational, and cultural activities ensures they can enjoy social connection and intellectual engagement. In addition, on-call emergency medical help is available 24/7, just in case a health setback occurs.
Short-Term Rehabilitation at Galleria Woods
At Galleria Woods, we're experts at senior rehabilitation. A pleasant setting, chef-prepared meals, and a full calendar of activities will make your loved one's stay comfortable, while our interdisciplinary team of professionals provides the rehabilitative care and 24/7 support needed for recovery. When the time comes to return home, we'll even assess their residence to help ensure a smooth — and safe — transition. Meanwhile, you'll appreciate the chance to cheer on your loved one  — stopping by for visits, sharing a meal with them — without the stress of managing their care. Contact us to find out more about short-term rehabilitation services at Galleria Woods, or to schedule a tour.