Learn the Facts About Senior Living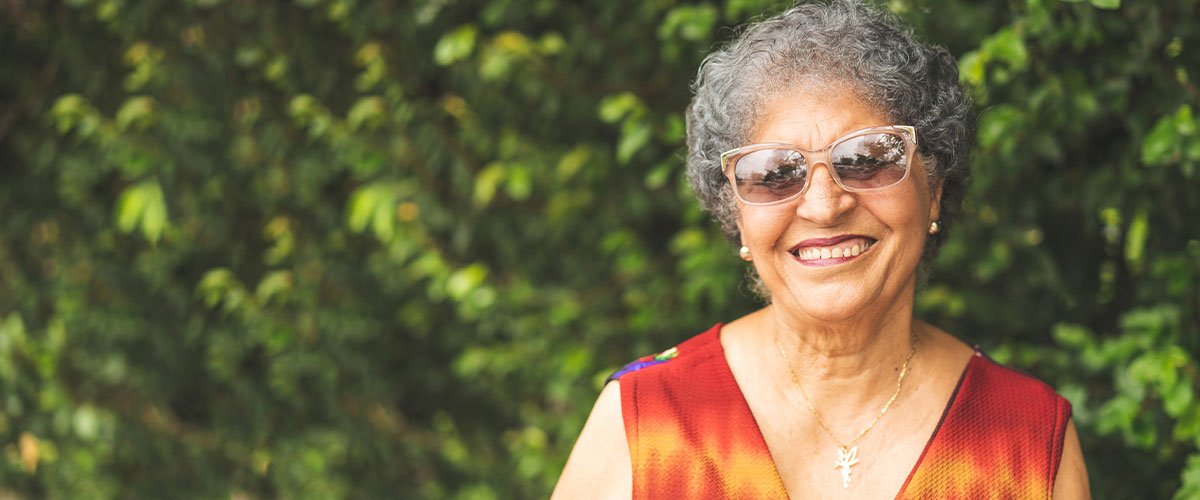 Dispelling Common Independent and Assisted Living Myths
If you're one of the many people who still hold memories of your parents' or grandparents' experiences in nursing homes of days past, we have some exciting news for you. Modern senior living communities are nothing like that. In fact, today's independent living and assisted living communities are designed to encourage active independence and empower residents to live to their fullest potential. Below, we'll take a look at some common myths and put them to rest by learning the facts about senior living and how today's seniors can enjoy engaged lives full of fun, friendships and peace of mind.
Myth: Senior living is just for old, sick people.
Most Life Plan Communities (also known as Continuing Care Retirement Communities or CCRCs) are for people age 62+. Yet, many people don't make the move until they're between the ages of 75 and 84 — a fact that leaves those in the know scratching their heads. Could it be that many seniors don't know about the advantages and lifestyle available to them?
Life Plan Communities are designed to empower seniors to live the kind of active, independent lives they desire, while freeing them from things like chores, home maintenance, yardwork and worries about future health care. At a Life Plan Community, you'll find an array of services and amenities designed to make life easier, more fun and more convenient. You can expect things such as:
Fitness centers and pools
Wellness programs, group exercise classes and personal training
Multiple restaurant-style dining options
Art studios, classrooms and libraries
Wide-ranging social, educational and recreational programs
Outdoor gardens and walking trails
Housekeeping
Transportation
Concierge services
This lifestyle isn't just limited to independent senior living. Life Plan Communities offer all these services, amenities and activities for seniors in assisted living, too. And as far as when you should move to a Life Plan Community, take the advice of those who have done it: Move in sooner, rather than later, so you have more years to enjoy all the services, amenities, friends, and sense of security that make life so much more fun and enjoyable.
Myth: I'll lose my independence.
As we learned above, today's full-service senior living communities are designed to promote your independence regardless of whether you live in independent living or assisted living. Just as you would if you were living at home, you're free to come and go as you please, participate in programs and activities of your own choosing — or choose not to participate — decide when and where you'll eat, and with whom, and so much more. You can even bring your car if you like to drive or travel. But, unlike living at home, you'll be free from mundane chores and have more time to focus on the things you enjoy.
Myth: Senior living communities are too expensive.
Many people mistakenly assume a senior living community is too expensive. But when you compare the cost of senior living to the true cost of remaining in your home, you may be surprised to find that a senior living community compares favorably to aging in place at home.
At most senior living communities, one monthly fee covers almost everything — your residence, your meal plan, utilities, maintenance, housekeeping, activities and entertainment, 24-hour security and much more. If an appliance breaks down or even if a lightbulb goes out, all you have to do is make a call and someone will be there to take care of it. If you're not feeling well in the middle of the night, there's someone close by to help you. And if you need a ride to the store or to a medical appointment, most communities offer transportation services as well.
To understand the value of senior living and how the monthly fee compares to remaining in your home, tally up all the costs associated with where you live now:
Rent or mortgage
Property taxes
Homeowners or renters  insurance
Homeowners association fees
Utilities (water, electricity, gas)
Telephone service
Internet service
Cable television service
Trash service
Transportation services and/or personal car expenses, including insurance
Home security system/monitoring
Smart-home technology and/or personal alert system
Interior home maintenance and repairs
Exterior home maintenance and repairs
Lawn care and landscaping services
Snow removal
Gym membership
Entertainment
Meals and dining out
Another important consideration is whether costly modifications will be needed to make your home safer and easier for you to navigate on your own. Are there stairs that may become difficult to climb or pose a risk for falling? What about getting in and out of your bath or shower? Are doorways wide enough to accommodate a wheelchair if needed.
Also consider how your future health care needs will be met. Will you have to rely on a family member to care for you if you have health issues, or will you need to hire an in-home health care provider or aide? If you live alone, have you considered a plan to combat the risks of loneliness and isolation?
When you consider all the costs and challenges of remaining in your home as you age, you may decide that a senior living community makes good financial sense and can also give you a better quality of life. You can move into a Life Plan Community as an independent living resident, and know that assisted living, memory care, and skilled nursing will always be available on-site if you ever need them.
Myth: Once you move to a senior living community, it's all downhill.
Nothing could be further from the truth. In fact, research has shown that people who live in senior living communities tend to live longer, healthier lives. This may be thanks to frequent social engagement, the focus on wellness and healthy eating, opportunities to stay active and learn new things, and the attention to preventive health care and monitoring of chronic conditions. Far from going downhill, most people find that they thrive and enjoy life so much more.
Are you ready to discover enriching, life-affirming independent living and assisted living at Galleria Woods? To learn more, simply call 205-390-6600 or use our contact form. We'd be happy to answer any questions you have.