5 Signs That It's Time for Assisted Living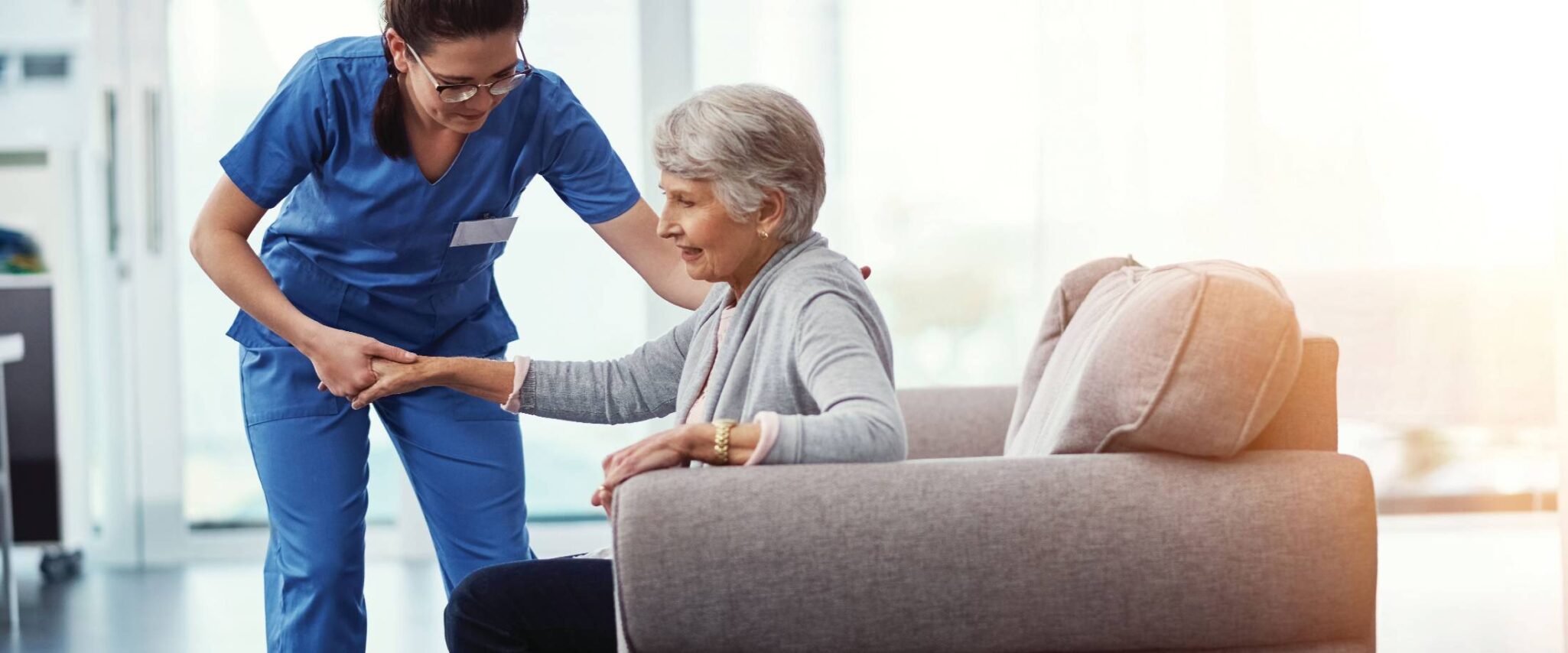 Searching for senior care might feel overwhelming. The most common question families ask is, "When is it time for assisted living for my loved one?" Moving to assisted living can bring true peace of mind for you and your aging parent. Senior living communities and other assisted living facilities offer benefits that can outweigh the familiarity of staying at home – so use this as an initial guide in your decision-making process.
When Is It Time for Assisted Living?
When you visit or care for your loved one who is still living at home, be sure to take in the environment and see just how he or she is living. If you're not sure how to know when it's time for assisted living, look out for these five key warning signs:
Scary incidents – If your loved one has had a fender bender or a minor mobility-related injury, it might be time to move. Often, these early incidents are indicators that bigger problems – such as a serious car accident or a hard fall – could be on the horizon.
Subtle changes – The next time you see your loved one, look for small clues that could indicate reduced independence. Do you notice increased body odor, stained clothes or dirty surroundings? Hygiene is often one of the first things neglected by an older adult facing mobility issues.
Chronic health problems – While some chronic health concerns require around-the-clock attention from a medical professional, many can be effectively managed and mitigated by an assisted living community. There, caregivers can help your loved one with bathing, dressing and other activities of daily living. If you're still unsure about the level of care your loved one needs, here's a helpful guide.
Dangerous conditions – Make an honest appraisal of your loved one's mobility and balance. If their home contains a lot of obstacles, like loose carpets, staircases or cramped hallways, a life-threatening fall could result. Assisted living communities know what's needed to make sure your loved one's environment is both safe and easily navigated.
Caregiver burnout – Being a caregiver is a full-time job – and for many adults who may be working and raising children at the same time, it's a nearly impossible one. Excess stress can affect you negatively in a huge number of ways, and your health matters. If you can't take care of yourself first, you'll be in no condition to take care of someone else.
8 Major Benefits of Assisted Living
If you've seen the signs it's time for assisted living for your loved one and you're ready to make the decision, these benefits of assisted living can help him or her  feel more comfortable in making the move.
Professional care – Assisted living team members can help with daily tasks like dressing, bathing and medication assistance. Well-qualified medical workers are also available to provide necessary care with dignity and compassion.
Nutritious meals – Meals at assisted living facilities are specifically created for the nutritional needs of seniors and their overall health. Plus, dining rooms encourage spending time with friends, making each meal a social event.
Reduced isolation – Seniors who live alone are at a higher risk of social isolation and loneliness, which has proven links to mental health issues like depression. Senior living communities also provide diverse activities and encourage residents to take up new hobbies and meet new people.
Safety and security – Most assisted living communities come equipped with emergency alert systems, so help is always close at hand. Secure entrances provide a safe environment for seniors, making your loved one less vulnerable to burglary compared to their current home.
No chores – Cleaning and home upkeep are all taken care of by community staff. Moving to assisted living also eliminates the hassle of hiring a handyman to make home repairs.
Many living options – As this industry grows, so does the variety of senior living communities. With so many choices, your loved one is sure to find a community that fits his or her lifestyle and health care needs.
Transportation – Many assisted living communities offer transportation for shopping and other outings. Additionally, scheduled trips to local areas of interest – such as museums, plays and other cultural events – are quite common.
Peace of mind – With the dedicated attention of a team of assisted living professionals, you can feel more confident that your loved one is in a safe, secure and supportive environment.
The Assisted Living Advantage at Galleria Woods
Assisted living gives seniors the social contact, security, and support they need while still allowing them to maintain their independence. When discussing it with your loved one, approach the idea as an opportunity and embrace the peace of mind it brings your family. At Galleria Woods, you can join us right at the level of care you need, including assisted living. Read this blog post to get an inside look at what it's like to live in assisted living and the lifestyle your loved one will lead. And because we're a Life Plan Community offering Life Care, if you move first into independent living, you have the advantage of being able to seamlessly transition to higher levels of care, if needed someday, at little to no increase in your monthly fee. If you'd like to learn more about our stunning community, please don't hesitate to contact us with your questions, or to schedule a tour.