Tips for Making Friends in a Senior Living Community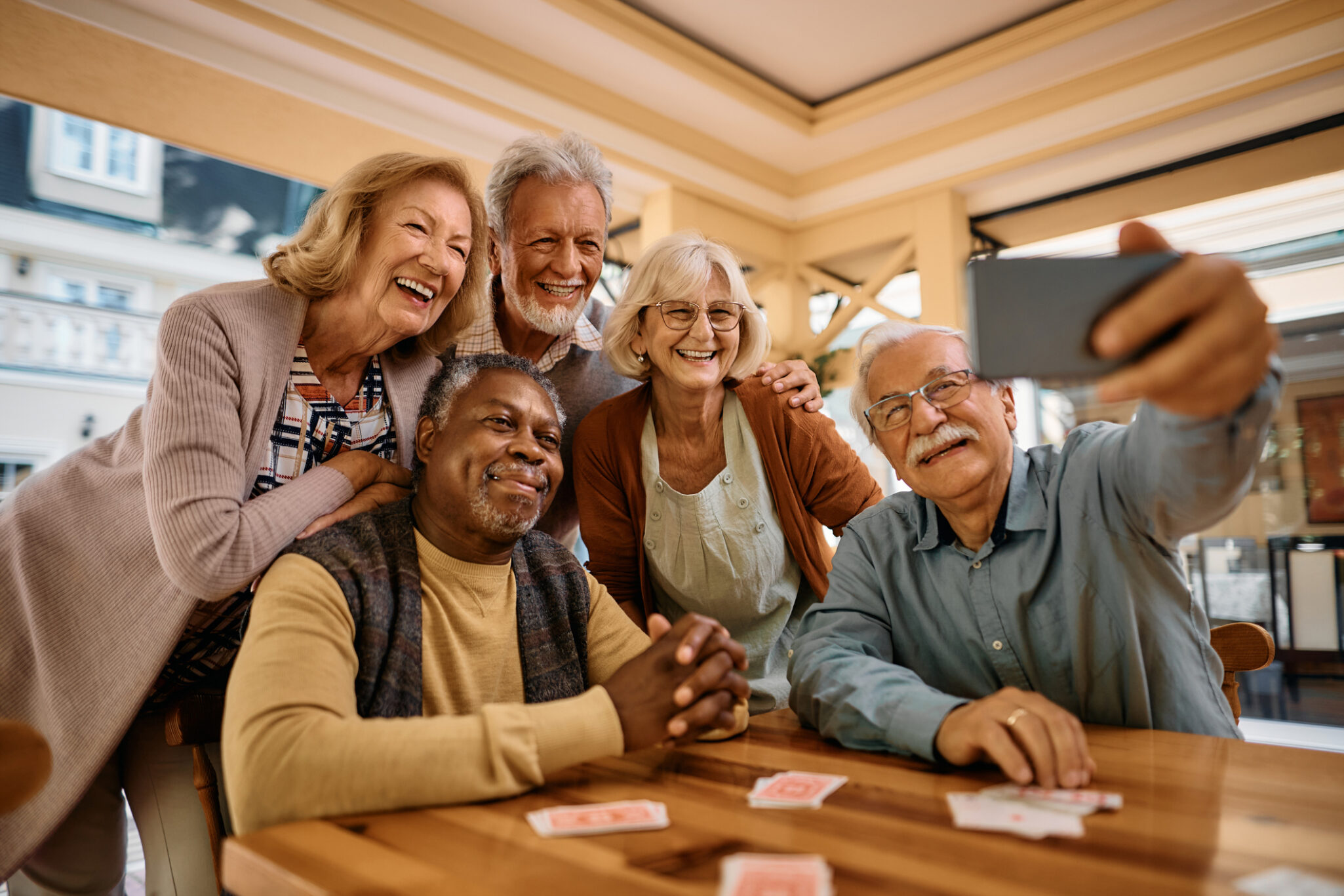 As adult children and family members of seniors, you strive to ensure the happiness, well-being, and quality of life for your aging loved ones. When considering senior living communities, it's essential to recognize the tremendous benefits of socialization in these vibrant environments. Making friends in senior living is a key aspect of why the community lifestyle is so attractive, and one of the biggest reasons residents move in. Residents at retirement communities like Galleria Woods find the sense of belonging they feel has a profound impact on their emotional well-being, physical health and cognitive vitality. If you're considering if senior living is right for your loved one or concerned about your loved one making friends in a senior living community, read on for peace of mind.
Tips for Making Friends in Senior Living Communities
One of the best parts of joining an active senior living community is the ease of making new friends. After all, communities are filled with people of the same age and zest for life who also have diverse and unique backgrounds and life stories. As easy it is to build friendships in senior living communities, not all residents are outgoing extroverts. These valuable tips for fostering meaningful connections will help any resident make friends in senior living.
Be Active in Community Activities
Encourage your loved one to actively participate in community activities. Communities like Galleria Woods provide countless opportunities to meet like-minded individuals who share similar interests. By engaging in group activities such as exercise classes, art workshops or book clubs, your loved one can form connections based on shared experiences and hobbies.
Make the Most of Meals
Mealtimes offer a natural setting for social interaction. Encourage your loved one to join others in communal dining areas, where they can enjoy meals together and engage in conversations. Most communities offer multiple restaurant-style dining venues as well as open buffet-style options to choose from. By sitting with different individuals or groups each day, they can expand their social circle and foster connections over shared meals.
Attend Orientation and Welcome Programs
Many senior living communities offer orientation and welcome programs for new residents. Encourage your loved one to attend these events, as they provide an opportunity to meet other newcomers who are also looking to make friends. By connecting with fellow newcomers, your loved one can build relationships based on shared experiences and the common desire for companionship from the start.
Seek Out Other New Residents
Encourage your loved one to seek out other new residents in the community. They can bond over the shared experience of starting this new chapter together. Attending newcomer gatherings or simply striking up conversations with other newcomers creates a sense of camaraderie and opens doors to potential friendships.
Join Special Interest Groups
Senior living communities often offer a variety of clubs and groups focused on specific hobbies or interests. Encourage your loved one to join these groups to meet individuals who share their passions. Whether it's gardening, painting, playing music or any other pastime, engaging in activities they enjoy creates a shared sense of purpose and provides a platform for forming meaningful connections.
The Benefits of Socialization as We Age
Research has shown that staying socially engaged can help seniors maintain cognitive function, lower the risk of chronic diseases, enhance mental health, and even increase longevity, among many other enriching lifestyle benefits.
Emotional Well-being
For residents, socializing in senior living communities cultivates a sense of belonging and purpose, leading to improved quality of life. Studies indicate that older adults with a wide social network enjoy better overall wellness than those with smaller social circles. Social connections offer companionship, understanding and emotional support during life's ups and downs. Having a network of friends who can provide encouragement and share experiences contributes to a sense of security, happiness and home.
Physical Health
For most people, staying physically fit is much easier with a supportive group than it is alone. Enjoying a walk with friends, playing a game of pickleball or joining a group fitness class are arguably more social activities than exercise. According to a study from The Journals of Gerontology, making friends in senior living positively impacts physical health and encourages a physically fit lifestyle. So it makes sense that active social engagement can improve cardiovascular health, boost the immune system and keep your loved one active for longer.
Cognitive Stimulation
A key study from Harvard Medical School found that senior socialization provides cognitive stimulation, keeping the mind sharp and reducing the risk of cognitive decline and dementia. Gathering with friends to play games, learn something new and even engage in conversation challenges the brain, promoting mental agility and resilience — especially later in life.
Meaningful Experiences
Socializing in a senior living community allows individuals to participate in a variety of activities and events, fostering a sense of purpose and engagement. The Centers for Disease Control and Prevention found that not only does making friends in retirement provide opportunities for personal growth, learning and the creation of lasting memories, but it also reduces serious risks caused by isolation and loneliness later in life. Sharing experiences with people in the same stage as life is a trademark of senior living communities that broadens horizons, encourages learning and actually promotes independent living.
New Friendships Are an Everyday Occurrence Here
By recognizing the importance of social interaction, we can support our loved ones in fostering meaningful connections and creating a vibrant community in retirement. At Galleria Woods, our Life Plan Community offers a uniquely rewarding lifestyle where neighbors have a tendency to become fast friends. Residents here spend their days doing exactly what they like with the people they love. The common bond of truly free, independent living is only heightened by the knowledge that top-quality health services, including assisted living, skilled nursing and rehabilitation, is right where they live if they ever need additional care. If you're interested in a community of friends for your loved one, call us today at 205-390-6600 or contact us through our website to learn more.