The Best Brain-Training Apps for Seniors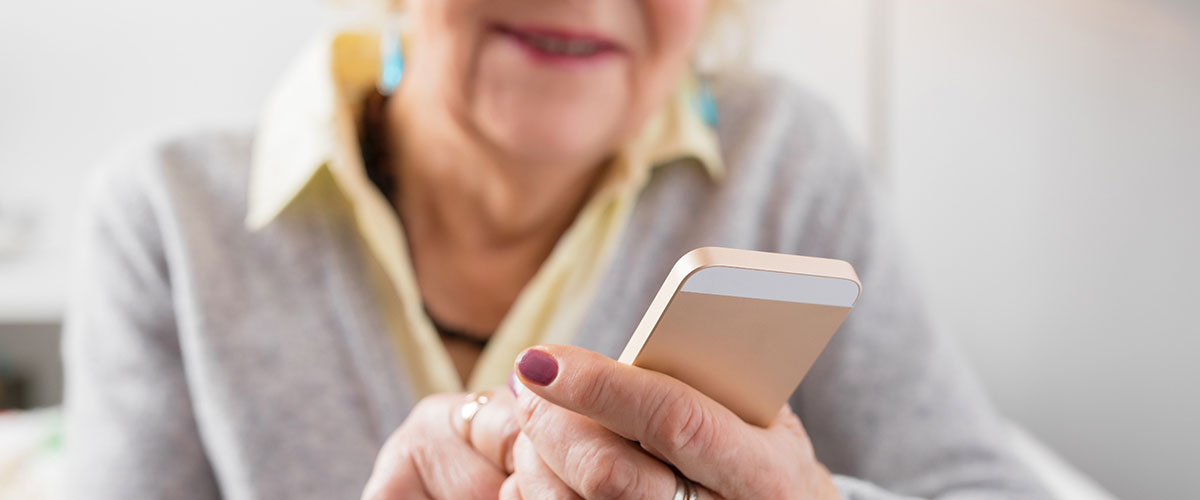 Brain Games for Seniors: 10 Popular Apps to Help Keep You Sharp
Exercise your brain, improve memory, and have fun at the same time
While our brains aren't muscles, the adage "use it or lose it" is just as true for mental acuity as it is for physical strength. And many software companies have taken this message to heart, using modern technology to create free brain games for seniors and apps to improve memory. Designed to improve and track cognitive function, these apps have become increasingly popular in recent years, and some even have the backing of scientific research and neuroscience. Best of all, many of them are available at no cost.
Let's take a look at some of the more popular brain games for seniors that may help keep you sharp, engaged and entertained. (Listed in alphabetical order.)
1 — AARP Online Games
Did you know that AARP hosts an online gaming platform? Whether you're a member or not, you can access a variety of free games such as mahjong, solitaire, crossword puzzles and other word games. In addition to these well-known games, the AARP site also has an arcade with games such as Eight Ball and 10×10! Classic.
2 — BrainHQ
Backed by 30 years of research, BrainHQ was created by an international team of neuroscientists. The app is made up of different levels of activities designed to improve cognitive speed, memory, attention and even people skills. Using an algorithm that tracks your progress, exercises increase in difficulty as your skills improve, ensuring maximum benefit for your unique needs.
3 — CogniFit Brain Fitness
Another app designed by neuroscientists, CogniFit boasts "scientifically validated tasks to precisely measure and train cognitive skills." It is designed to not only stimulate, but even potentially rehabilitate certain brain functions, making it one of the most medically useful of all brain games for seniors. Users can choose from personalized programs targeted to specific needs such as 55 and over, coordination, driving, Parkinson's disease, stroke, depression, insomnia, and more. Backed by research and development, CogniFit is considered one of the best memory apps and best brain training apps, and is used by many physicians as a screening tool to detect and track patients' subtle cognitive deficiencies.
4 — Dakim Brain Fitness Active
Specially designed for seniors over 50 who are living at home, Dakim Brain Fitness Active uses patented NuroLogic™ Technology that consists of six steps that vary in difficulty to cater to your individual needs and maximize effectiveness. The system will also choose which games out of the hundreds available will be most effective in helping to improve memory and cognitive function. The program has been clinically proven through peer trial and review by the UCLA School of Medicine.
5 — Duolingo
While not designed specifically for cognitive function, learning a new language is a great way to exercise your brain and practice memory skills. Offering instruction in 35 languages from Spanish to Klingon (yes, Klingon!), Duolingo's approach to language learning uses bite-sized lessons with interactive activities to keep you engaged and focused. The app continually tests your knowledge, and you can earn rewards just for practicing. It also tracks your progress and is capable of catering to your individual learning style, ability and pace.
6 — Elevate
With over 35 games designed to boost skills like math, reading, writing, speaking and listening, Elevate can help keep you sharp. With the ability to track your performance and progress, you can compare your own abilities to that of others. Named Apple's App of the Year in 2014, Elevate is backed by independent studies that showed Elevate users improved their performance in four key areas 69% more than their nonuser counterparts.
7 — Left vs Right: Brain Games
According to the developer, Left vs. Right: Brain Games has 49 different games "designed to test your Awareness, Adaptability, Reflex, Reasoning, Precision and Patience." This app even adapts for individuals who have color blindness.
8 — Lumosity
For those with a competitive spirit, Lumosity allows you to compare your score to others around the world. You'll begin by finding your baseline and then, each day, you will be provided with activities to target five core abilities as challenges adjust to your specific needs. With more than 60 cognitive games, you'll be able to switch up your routine and try something new while working to strengthen your brain. The more you play, the more you can see how your score improves. And you can continue to monitor your own progress and see how it compares to others around the world.
9 — Memorado Brain Training Games
Memorado is designed specifically to target memory and memorization skills using memory improvement games. This app could be helpful for seniors who simply want to improve memory as well as those who have suffered a stroke and want to improve cognitive function.
 10 — Peak
Designed in collaboration with experts in neuroscience and cognitive science, Peak has over 40 games that range in difficulty and duration, so they can be played anywhere, anytime. The app uses Coach, a "personal trainer for your brain," to make recommendations on the best activities for your needs. By pushing your cognitive boundaries and challenging your brain, Peak aims to improve your brain function in a similar way to how you exercise your muscles in a gym.
We encourage you to check out the many different types of brain training apps to find one that meets your needs in a fun and interesting way that will keep you engaged. Each of the apps listed above can be downloaded through the Apple App Store on Apple products or the Google Play Store on Android devices.
In addition to a variety of engaging programs and events, residents at Galleria Woods have access to a well-stocked library, an arts and crafts studio, and walking trails. To learn more about the lifestyle waiting for you at our community, simply call us at 205-390-6600.