Our Favorite Podcasts for Seniors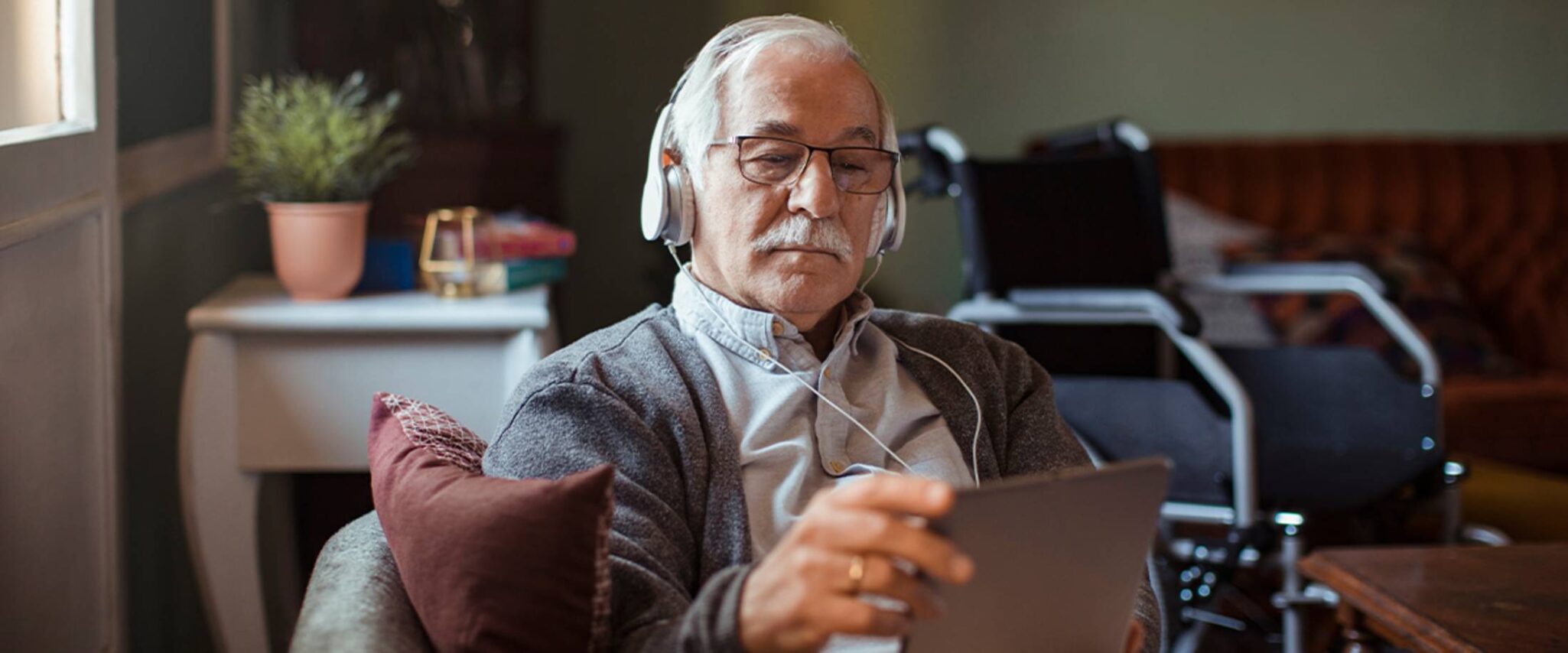 Podcasts are growing in popularity every day, and it seems like there are topics to suit every taste. You can find some programs that are specifically podcasts for seniors, or you can dive into any other subject that interests you: history, human interest, crime, science, linguistics, economics, etc. If a senior loves a podcast, it's a podcast for seniors.
12 Podcasts for Seniors
1. You Must Remember This
The title of this podcast is based on the song "As Time Goes By," made famous in the film "Casablanca." If you're interested in behind-the-scenes stories of Hollywood, this podcast picks a theme or a certain star and follows the story through a season of podcasts. You can find seasons about Hollywood during World War II or about the loves of Howard Hughes, among others.
2. This American Life
This American Life first appeared as a radio program in 1995. Now this classic from NPR is one of the most popular podcasts available. Host Ira Glass explores human interest stories that inspire, educate and entertain.
3. Stuff You Missed in History Class
As the name implies, this podcast covers little-known stories of history that are typically left out of textbooks. The episodes sometimes profile an individual person, a campaign or an event. Listening to interesting stories is a fun way to get a quick history lesson.
4. Good Job, Brain
Calling all quiz show enthusiasts! This show is an interactive trivia program that covers an array of topics. You can start brushing up on your general knowledge now.
5. The Allusionist
This one is for the linguists. If you've ever been curious about the origin of phrases or words, this podcast will dig into the fascinating backgrounds behind our everyday parlance. The episodes are delightful, and you may find new joy in the words you speak.
6. Science Friday
Interviews with scientists, policymakers, authors and other experts offer their insights on a range of science-related topics, including baking bread, wireless technology and the climate.
7. Criminal
Criminal activity is a broad topic, and this podcast explores a vast array of possible interpretations. With her signature raspy voice, host Phoebe Judge explores stories about an entire town collaborating to cover up a murder, the high-stakes retrieval of evidence from the La Brea Tar Pits, a woman who stowed away on cruise ships, and many more tales that will captivate you.
8. Freakonomics
You don't have to be an economics professor to enjoy this podcast. Based on The New York Times bestselling book of the same name, this show offers an economic perspective on topics like sleep, socialism, tipping and names, to list a few.
9. Ear Hustle
Have you ever wondered what life is like in a federal prison? Ear Hustle is a collaboration between a Bay Area visual artist and an inmate in San Quentin. Together, they explore various aspects of life on the inside: cellmates, solitary confinement, aging in prison and more. This show offers an in-depth humanitarian examination of a portion of the population that's too often overlooked.
10. Better Health While Aging Podcast
Get healthy living advice from a geriatrics specialist. Dr. Leslie Kernisan and guests explore health challenges of today's older adults and discuss helpful tips to manage these problems and live well.
11. Girl Talk: Women, Aging and Sexuality
Women over 50 are interested in romance, love, and all that goes with it. These 20-minute episodes center around the aging process for women and how it impacts all the intimate aspects of their lives.
12. Mature Preneurs
People are building businesses, even empires, in their 50s, 60s and 70s. In this podcast, host Diana Todd-Banks interviews entrepreneurs "of a certain age" and uncovers the challenges, setbacks and triumphs that led to their ultimate success.
Residents of Galleria Woods have far-reaching and fascinating interests — and they have more time to explore them while they're living a maintenance-free lifestyle in our community. And they have wonderful neighbors to share their passions. If you'd like to know more about the services, amenities and culture of Galleria Woods, reach out to us. We'd be happy to tell you more.