Top 5 Reasons It's Important to Stay Socially and Physically Active as You Age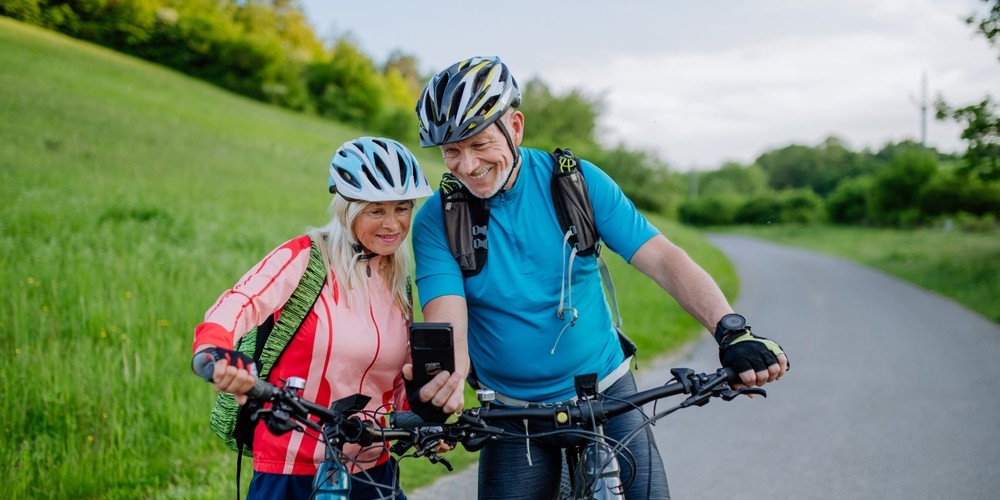 If you're like many people, leading an active lifestyle and improving your social life are your two top resolutions for the new year. However, making new friends and squeezing regular exercise into your schedule is difficult for even the most active seniors.
That's why our team at Galleria Woods put together this list of 5 reasons it's important for older adults to stay social, and how you can work in a little physical activity while you make new friends or spend more time with ones you have.
1. Improved emotional health
Staying socially active keeps feelings of isolation and loneliness at bay, which are always a concern for aging adults. It also decreases symptoms of depression, improves mood, increases self-esteem, and boosts your sense of self-purpose. This is particularly true for socially active seniors who engage with other people that have similar passions and interests.
Regular aerobic exercise has been shown to improve the cardiovascular and mental health of older adults. Walking is considered the best aerobic exercise for seniors, because it's also a weight-bearing exercise that maintains your mobility.
You can join a walking group or schedule a nature walk with an old friend to mix in social time as you work out. Active seniors at Galleria Woods enjoy getting together to stretch their legs in our gardens, courtyards and walking trails, but when rainy Alabama weather keeps them inside, they get their steps in at the fitness center.
2. Reduced risk of cognitive decline
Interacting with your friends keeps your brain stimulated and engaged, which can help prevent cognitive decline, including Alzheimer's disease. Some researchers believe this is because a healthy social life leads to a strong cognitive reserve, which is the way your brain makes mental resources available, like memories and language skills, in order to better cope with challenges.
Here's another reason to put on your walking shoes at an active senior living community. There are a growing number of studies that show the amount of oxygen you consume during aerobic exercise can reduce your risk of dementia or delay the onset of symptoms.
If walking gives you muscle or joint pain, you can still get plenty of aerobic exercise in a group swim class. Swimming offers cognitive health benefits and can also improve your mood, decrease symptoms of depression, and increase blood flow.
3. Better physical health
A robust social life has been shown to increase physical activity in older adults. Instead of leading a more sedentary lifestyle, socially active adults warm up with activities like getting out for coffee, attending worship services and going to group fitness classes.
However, almost nothing compares to the physical health benefits of a good laugh with your friends. Laughter has been shown to relieve stress, release endorphins, aid in muscle relaxation, relieve pain and improve your immune system.
Did you know staying active with weight-bearing exercises is an excellent way to increase your bone health and strength? While you can always hit the gym to lift weights, there are plenty of other weight-bearing exercises you can enjoy with your friends, including brisk walking, pickleball and dancing.
Positive social connections provide support for life's daily challenges and encouragement to stay strong in stressful situations. Spending time with friends can also create an environment that promotes healthy habits like exercising and eating nutritious food.
This support can lead to increased life satisfaction, better physical and mental health, improved self-esteem, and decreased feelings of depression and anxiety.
According to a study by the Mayo Clinic, an active lifestyle with an element of socialization or teamwork, like tennis, billiards, lawn bowling or golf, you can increase your life expectancy by a few years. In fact, if you've been a lifelong tennis player, keep up the racket, because those who have regularly played tennis for at least 25 years can increase their life expectancy by almost a decade.
5. Improved sleep quality
Meaningful physical and social activities have a powerful influence on your sleep quality. A recent study published by BMC Geriatrics revealed that older adults who had fulfilling social relationships and were physically active had dramatically lower risk of sleep disorders. Studies have also shown that low-intensity physical activity combined with social interaction can increase your hours of deep sleep.
Yoga classes are a great way to get to know other active seniors, and wind down your day. A national survey found more than 50% of people who did yoga reported they get better sleep,  more than 85% said it helps them relieve stress.
Gardening is another way to spend time with your loved ones and boost your sleep quality. Not only is gardening considered a moderate-intensity physical activity, but it's also considered light therapy, which helps regulate your circadian rhythm. Having a healthy circadian rhythm helps you fall asleep faster and stay asleep longer.
Everything You Need for an Incredible Retirement Steps from Your Front Door
From an outdoor aquatic center and putting green to a full calendar of events and activities, you'll meet new people, find fun ways to keep an active lifestyle, and enjoy each day at our retirement community in Birmingham, AL.  Contact our senior living representatives online to schedule an in-person tour of Galleria Woods. We can't wait to get to know you!