How Short Term Rehabilitation Works For Seniors After Joint Replacements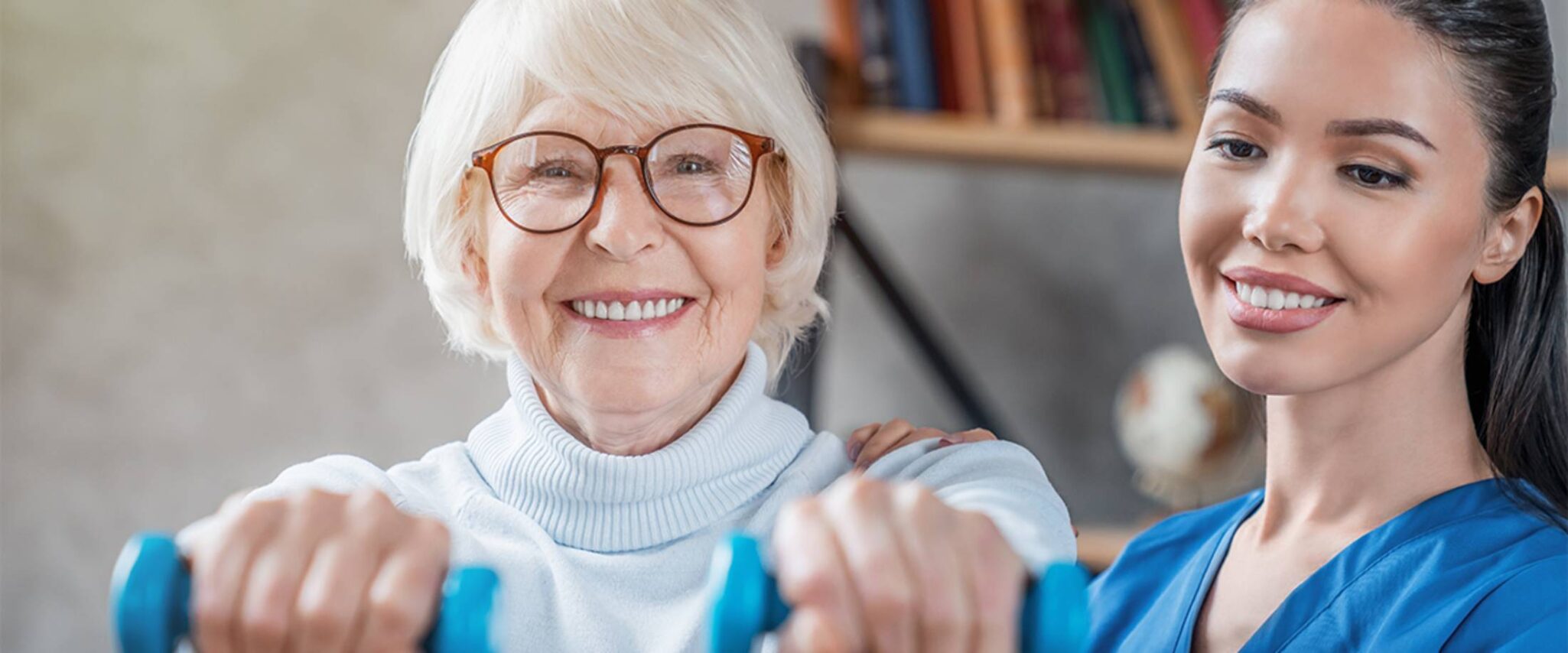 The Joint Replacement Rehabilitation Journey
The AARP reports that more than 400,000 people in the U.S. undergo a total or partial hip replacement, and another 600,000 undergo knee replacement annually. Other common joint replacement surgeries include those for shoulders, fingers, ankles and elbows. Among older adults, osteoarthritis is the most common reason for a joint replacement, or when severe pain or a lack of mobility causes difficulty with daily activities that can't be relieved through nonsurgical means.
With today's minimally invasive techniques and parts made from high-tech materials, surgery risks for older patients are lower. Recovery time is also faster, especially with a carefully planned program of joint replacement rehabilitation. In fact, the sooner after surgery the patient can get up and out of bed, the better their outcome. Rehab also helps patients better manage pain and reduce stiffness and swelling of the affected joint.
How you can prepare for surgery
Meeting with a rehabilitation team before you have surgery will allow your therapists to assess your strength and range of motion. They'll develop a personalized plan for the therapies and treatment you need that will be ready as soon as you are. Beginning rehabilitation sooner rather than later will boost blood circulation, prevent muscle atrophy and other complications, and significantly increase your likelihood of a quick recovery.
Meeting with your therapists beforehand will also give you time to purchase or set up supportive equipment in your home. These might include a walker, elevated toilet seats, grab bars and the like. Your surgeon may even recommend  "prehab," a rehabilitation exercise program prior to surgery to build up your strength and make post-surgery rehab easier for you. Being well prepared will ensure a more successful outcome for your joint replacement rehabilitation.
What you can expect after surgery
Rehabilitation after joint replacement will likely combine forms of physical therapy and occupational therapy, depending on the type and extent of your surgery. As you might expect, the focus will be on increasing mobility and range of motion of your joints while reducing any pain you may be feeling. Your therapist may teach you the movements you need to feel comfortable getting in and out of bed. He or she will also train you in the safe and correct use of a walker or crutches or show you how to complete an exercise program on your own. You'll practice walking and using the stairs, as well as specific strength and mobility exercises.
If needed, you'll learn techniques and tools to compensate for movements you can't yet do. For example, after shoulder surgery, you may need a dressing stick and instruction on how to use it to pull clothes on or off. Your therapist will also suggest how to adapt your living environment to be safer and more assistive, removing any hazards that might trip you or installing grab bars in bathrooms and toilets.
How long will it take?
Your therapy will proceed at the pace that is right for you. It's influenced by your strength before you had surgery, the type and extent of your surgery, and your ability to manage painful symptoms. While the duration varies from person to person, here's a general idea of the average rehabilitation time after the three most common joint replacement surgeries. [Source: Cleveland Clinic]
Hip replacement
You'll be surprised to find you're able to stand and walk within a day or two of surgery. You may even begin simple exercises right away. You'll be mobile with the help of a walker or crutches and eventually transition to a cane. Your new hip should be able to support your full weight without a cane in about 9 to 12 weeks. By that time, you'll regain the majority of your original strength and endurance and should be able to participate in daily activities.
Knee replacement
Most people find they can move their knee joint the day after surgery. You should be able to stand and walk with a walker or crutches. As rehab helps you increase your activity level, you should return to walking comfortably with little support after about six weeks. The American Association of Hip and Knee Surgeons recommends physical therapy for up to three months after surgery, the time it takes to resume normal activities.
Shoulder replacement
Rehabilitation therapies are especially critical for a total shoulder joint replacement. To get the joint and muscles working well together can take up to six months or a year of  treatment.
Because a successful recovery is about more than just care, our rehabilitation center offers you a warm and comfortable setting that feels like home. Along with a range of physical and occupational therapies from highly qualified professional staff, we provide premium services such as chef-prepared meals, housekeeping, and the assistance of a personal health care navigator. Contact us today to learn how we can help you prepare for surgery, aid your quick recovery, and return you to lasting health.