Active Adult Communities vs. Independent Living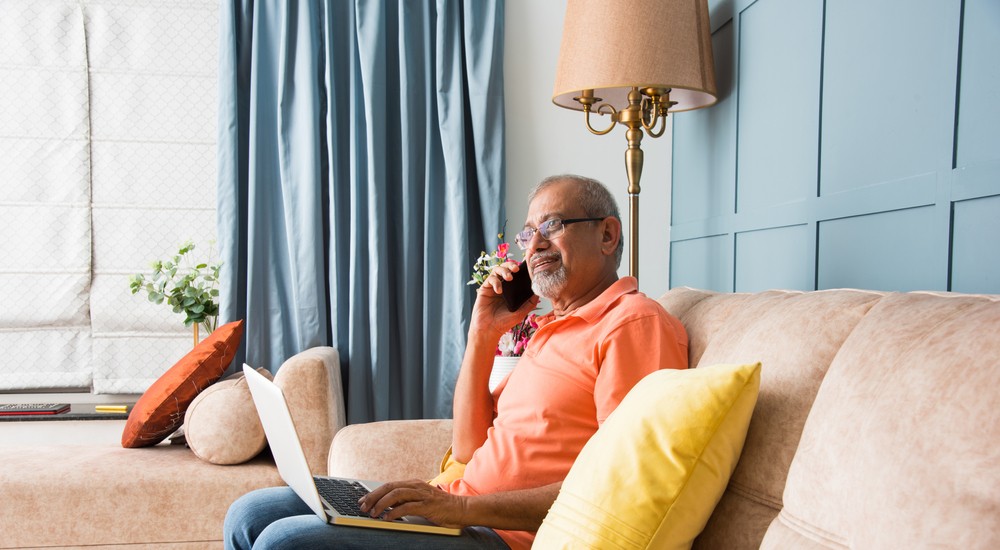 At a certain point in life, you're ready for an active, independent lifestyle minus the hassles and responsibilities of homeownership. It makes sense. Your nest has probably emptied. And whether you're still working or have wound down your career, you want more opportunities to have fun and do the things you most enjoy. A community that caters to older adults sounds like the perfect solution — and it is! But if you've started researching your options, you've probably discovered that active senior living comes in two varieties: active adult communities and independent living. What's the difference and how do you choose the right option? The following definitions can help answer these questions:
What Is a 55+ Community?
A 55+ community, also called an active adult community, is designed for people over age 55 who are looking to eliminate household maintenance while enjoying hassle-free amenities that enrich their golden years. Most 55+ communities are either age restricted — requiring that at least 80% of residences have at least one person over age 55 — or age-targeted, meaning that marketing efforts focus on people age 55 and older, but there are no age restrictions.
So why choose a 55+ community? Here are some common answers to that question:
Low-maintenance lifestyle. The lawn mowing, gutter clearing and home repairs that can fill a weekend are no longer your responsibility, giving you more free time to spend on activities you truly enjoy.
Desirable amenities. Although amenities differ among active adult communities, most have community spaces, like a clubhouse or patio, in which you can socialize with neighbors. There may be a fitness center, pool, walking paths and bike trails. Some communities are gated, adding an extra sense of security. And there may be on-site dining options, as well.
A community of peers. With neighbors in your peer group, you'll likely have a similar approach to life and shared concerns and interests, which can spark conversations and friendships.
An ideal-sized home. Depending on the size of your current home, moving to a 55+ community can offer a chance to downsize — or rightsize — your living space, simplifying and decluttering both your home and your life.
Sounds lovely, right? It is. But if you're wanting to take a savvy, forward-thinking approach to retirement, you'll find there's something missing in an active adult community. That "something" can be supplied by independent living in a senior living community.
What Is Independent Living?
Independent living in a retirement community offers the same perks listed above — a welcoming community of peers, the rightsized home, a low-maintenance lifestyle and attractive amenities. But independent living also offers more. You enjoy the same freedom and active lifestyle as you would in a 55+ community, but you'll also benefit from:
More services. Weekly housekeeping eliminates even more chores from your to-do list. A variety of restaurant-style dining venues with chef-prepared menus means you can also leave the cooking to someone else, if you want to. Scheduled transportation, 24/7 security, concierge services and an in-home emergency response system add to the ease and sense of safety you can enjoy in independent living.
An abundance of amenities. As in active adult communities, in independent living you'll likely have access to a fitness center, pool and walking trails through scenic, well-maintained grounds. But independent living communities often do more to actively foster health and well-being. Fitness classes, social events, and lifelong learning programs may be among the features that support holistic wellness and promote a close-knit community. Other amenities might include a library, game room, putting green and on-campus beauty salon and barber shop.
Higher levels of care when you need them. Independent living in a Life Plan Community offers peace of mind that can't be found in 55+ communities. In the typical active adult community, a health setback could require that you move to another community to access the services you need. In a Life Plan Community, higher levels of care — including assisted living, skilled nursing and rehabilitation — are available on the same campus, so you can get the support you need without a disruptive move. What's more, these higher levels of care are available with little increase in your monthly costs.
If you like the sound of active senior living and you want all the extras — extra services and amenities, and the security of knowing you have a plan for the future — check out Galleria Woods. We're a Life Plan Community with resort-like amenities and services where you'll have the freedom and ease to enjoy life your way, and the peace of mind that comes with knowing you're prepared for the future. Reach out to learn more or to schedule a visit.